Customer Review
We check reviews on our products before they are published. Each review is individually checked to see if it was made by a consumer who actually purchased the goods or services from us. An activation takes place only after 24 h at the earliest.
checked reviews:

Marina Baumgartner (from 26.2.2022), translated
For many years, paragliding has been one of my greatest hobbies - but my toes have always been cold. So far I have tried a few heated soles, but they were always in-between sizes, so you have to decide which size to take. You can also cut the Thermo Soles to size after you have chosen them, so that your toes are really heated. There was a table where I could measure my feet and compare them. The heating is great, I can now pursue my hobby without any problems.
Martin Sommer (from 13.2.2022), translated
First of all, I would like to say that the shipping was super fast - after two days I had the soles in my hands!!! TOP!!!! As a glider pilot, I usually have cold toes when I'm in the air. My friend has heated soles, which I tried, but the whole sole didn't warm up very much. Then I was looking for soles where all the warmth is only on the toes, because my heels don't freeze. And then I came across the Thermo Soles - of course they heat much more intensively, as all the heat energy is concentrated on the toe area at the front. THANK YOU!!!
Petra Kummer (from 19.1.2022), translated
I have loved skiing since I was a child, but for a few years I have suffered from a circulatory disorder or illness and my toes always froze and I never noticed it once. Thanks to the soles, I can now ski again and do any other winter sport without fear of my toes freezing.
A. Chapovets (from 3.1.2022), translated
My buddy and I go hunting regularly and always wear a warm jacket because it gets quite cold at night, but on our feet the thickest winter shoes often don't help. Now I called the company and they explained to me that the soles warm even better in combination with our thick winter shoes, because the heat is stored really well in them. We tested it and it's really true! Now we don't freeze at all when hunting and it's fun again. Really great customer service!
Gottfried M. (from 22.12.2021), translated
I'll briefly tell you about myself: I'm a nurse in a small nursing home. Since it is small, it is very familiar and I really know each of the residents personally and well. Now I come to the problem and the solution: we have a few ladies and gentlemen here who are in wheelchairs or who are not so mobile themselves - of course we take them out for a walk in winter. Wrapped up thickly and with bonnets and gloves - but their feet always freeze because they are simply not in motion, so we decided to surprise these residents with the soles for Christmas! What can I tell you? It was a complete success and now we always come back from walks with warm toes! Really a great invention!
Tina Reinbacher (from 12.12.2021), translated
I bought the soles for my daughter. She really wanted a dog two years ago and after a few days in the first winter she was already complaining that it was just so cold when she went for a walk and her toes froze! "Good" I thought to myself - and bought her the soles. Now she really enjoys walking the dog again - no matter what the temperature.
A. Binder-Kita (from 18.11.2021), translated
My husband and I are horse riders all year round because we just love horses! As it is often quite fresh in winter, even in the hall where we always ride, we thought we would simply test such heating soles. Now we can ride much longer because the battery lasts a really long time and we have super warm toes!
Kristina Schuster (from 27.2.2021), translated
Since I retired, I have been going fishing very often, if not almost every day! I know that fishing is considered a sport, but you don't get much exercise, especially with your legs! I often enjoy the silence in my new camping chair, but I can't stand it for long because my feet are soooo cold, or actually the front of my toes. And then I just want to go home. Now I have bought the Thermo Soles heating insoles and spend even longer nights by the water!
Christa M. (from 27.12.2020), translated
My husband looks forward to Advent every year because he always sets up his "Advent Magic Hut", decorates it himself and wants to please the visitors. Unfortunately, he doesn't make me so happy with it - of course it's beautiful and dreamlike when it snows on top of that, but unfortunately he always forgets that I'm relatively frostbitten - especially on my feet, but he still wants me to be there so that we can spend a lot of time together. Now he had the super great idea to give me the soles for my birthday. What can I say - the first "season" went off without a hitch and with warm feet.
Stefan L. (from 6.11.2020), translated
Hello Thermo Soles Team
I am a big fan of your Thermo Soles and bought them 10 years ago from a friend who drove them 1 year before. Since then I use them every winter and enjoy the warm feet. Unfortunately the capacity of the battery is decreasing and more than 45-60 minutes is not possible anymore, but after 11 years it is completely ok.
Greetings from Lake Constance,
Stefan
Anja W. (from 9.11.2020), translated
Dear Sir or Madam,
this weekend we used the exchange soles you supplied for the first time. Even after 2 hours of autumn walk the battery still has capacity and my son has warm feet!
Many, many thanks for that!
Lee Hatton (dated 20.02.2020), translated
hi iv just recently bought your thermosole 3d sport heated insoles ,which i have worn today for the first time.
i have raynards and work outdoors, and will admit that i was very skeptical, i have never had warm feet especially in the winter for years.
but today for the first time my feet have been very comfortably warm.
many thanks
Mr lee hatton.
test report published in Backpacker Magazine (USA)
http://www.backpacker.com/gear-zone-gear-review-thermosoles-rechargeable-remote-controlled-heated-insoles/gear/15541
Eric Haus (dated 22.2.2020), translated
executive board of bike-aid de
The Austrian company Thermo Soles only produces one product – heated insoles. Therefore this is what it's all about. I came to know about the product by recommendation. Then I watched the video on the very informative website. (See link below). The winter took care of the rest and the soles were ordered.
To say it upfront. Like some of my biking friends I have been using the heated insoles by TCM (Tchibo) for some time now, and was able to collect some experience and define some disadvantages:
- With the rather bulky battery on your foot, everybody sees right away that you are riding with heated insoles. Okay.
- The batteries really are no good. They age quickly, provide very little performance for the size and technical specification
- The flat cables between the battery and sole are very long, inflexible and basically always get in the way.
- All in all, my impression was that my feet got cold significantly later on. But on a 3.5h tour at < -5° Celsius it always got cold after 2h, at a setting on Level 2 (of 4). At a higher setting it gets noticeably warm in the shoe, but the foot starts to sweat and then it gets cold all the more later on because of the moisture.
My previous experiences with TCM-heating insoles. Very mixed – but maybe better than nothing. With 29 Euros however certainly a cheap product.
Thus, I was very interested in the Thermo Soles with automatic temperature regulation and integrated Li-Polymer-battery.
After ordering and safe payment on the Internet, the soles were at my door 2 days later! Packaging was great – in a red textile transport pouch. In the scope of delivery: instructions, battery, and soles. I had decided on the Thermo Soles 3D Sport
The first surprise for me: The soles are not really thicker and only a little heavier than a normal sports insole. They are solid and cleanly manufactured.
The soles can be adapted to a range of 2-3 shoe sizes by cutting them. Prior to the first trip, charge them for a longer period of time, and you are ready to go.
My first test tour goes over 3h at -4°C.
The feet somehow do not get noticeably warm – but also never cold! This is what I deem decisive. Apparently the automatic regulation by which the temperature is always kept between 37-41° in the shoe works so well that no cold feeling arises. It works pretty unspectacular and well.
The second tour, again approximately 3h, is scheduled two days later at -2°C.
I did not charge the soles after the previous tour, I only turned them off. After about 2h I notice my feet slowly getting cold. I must mention – I am wearing ankle-high summer shoes – without Neppern overshoes. The performance of the Li-Polymer battery apparently holds up to 5h under these conditions. I can live with that! It can surely be increased by wearing shoes that insulate better.
Conclusion with the Thermosoles: Mission accomplished – that is how it should be!
- none of the above stated disadvantages
- no mess with the battery or cables
- thermo-regulation and battery performance are obviously state-of-the-art
- Could be improved: the rubber cover for switch and charger cannot be put on so easily. This detail does not match an otherwise perfect product.
- adequate price between 100-120 Euros.
(By the way, the same soles are offered by other providers sometimes for double the price. Thus, I recommend purchasing them directly from the manufacturer.)
For all you with cold feet or extreme-temperature-bikers a very clear purchase recommendation!
Athletic greetings,
your
Scotty
The test report is published under http://www.alpencross.com/detail.php?id=935
P. Stefan Lippert (dated 15.2.2019), translated
Dear Mr Nowak,
Thank you so much for the Thermo Soles. I use them mainly for biking:
35 km in 1:15 hours. Even with temperatures around freezing I am able
to go this distance and time without any problem. Now I can even imagine extending the distance, because previously, biking at these temperatures with "frozen toes" I reached my boundaries. I was worried that the insoles would not be enough, because the heating element does not reach the toes. I chose slighter larger soles and cut them to size. This way the heating element reached far enough to the front.
It is important to charge the soles prior to every use. Charging should be done on the same day. I had the problem that the soles do not heat after 2 hours of use on the previous day. Anyway, I am very satisfied with your product and am able to recommend it specifically to bikers. I chose the "normal" soles for my winter boots that I wear in winter. Maybe the soles with footbed would be more adequate, especially if you want to use them for the biking shoes in the transitional period...
Warmest greetings - Your P. Stefan Lippert
Klaus Eberle (dated 3.2.2019), translated
I bought the Thermo Soles for my wife to use in her ski boots.
Great, they work as described – no more cold feet, only pleasant skiing days.
Greetings
Nicole Lichtensteiger (dated 3.2.2019), translated
Hello Mr Nowak
Your Thermo Soles are simply perfect for riding.
Thank you and kind regards
Christian Vetter (dated 31.1.2019), translated
Hello Thermosoles-Team,
on my search for heated insoles I came across your offer on the Internet, I looked at the customer ratings and thought, so much praise, I hope this is not a fake! But the concept (described in detail and documented with a video) fascinated me and so I ordered the 3D soles for my ski tour boots and for the mountain biking shoes for autumn.
So, first of all: I ordered them on Jan. 26th, 2010 via the Internet and had them delivered Jan. 29th , 2010 (Austria -> Germany). Sensational processing, simply amazing! I connected them to the charger immediately and did a ski tour today already at -5 degrees and deep fresh powder snow. My conclusion: I am thrilled!
Pleasantly warm temperature in the shoe, the control works perfectly. Especially on tours, too high temperatures would surely be unpleasant, the control does well and works perfectly. Previously I had to move my toes for some time to chase away the coldness, and still my toes were usually unpleasantly cold. These times have gone now :-) As the sole does of course take up room in the shoe, I simply replaced the thick touring socks with thin sports socks, and now they fit perfectly, and because of the warmth, I have no more need for the thick socks.
If there were gloves with this technology now, this would be perfect! Think about it! (Notice: We are already working on it) I am so pleased with the soles that I put your link on my tour homepage. I expect that this is ok :-)
http://enduro-on-tour.de/
Warmest greetings
Christian Vetter
Fred Lanzinger (dated 20.1.2019), translated
I have been using the Thermo Soles every day since I got them ( Ski instructor ) I am absolutely enthusiastic about this item – no more cables and no outside batteries. I am able to and I will recommend your product. Thank you for the fast delivery.
Sandra Biehl (dated 19.1.2019), translated
Hello Hr. Nowak,
I do not know what to say, these Thermo Soles are simply amazing.
I would have never expected it, when ordering, I actually thought about whether I would get my money back if the Thermo Soles did not work.
But these thoughts were completely superfluous.
There is nothing better.
Not one single Euro was spent for nothing.
Thank you, you kept your promise.
Michi Szabo (dated 16.1.2019), translated
I was just reading the new Bike magazine, and it lists the 3D sole with the test rating Very Good. That is exactly my experience, a great product!
Jürg Walder (dated 11.1.2019), translated
Great product!!
Biking in wintertime with warm feet...an entirely new feeling! I had to place a collective order for my biking colleagues.
Jürgen Berndt (dated 7.1.2019), translated
I received the Thermo Soles on January 04th.
I am thrilled. :-)
I can only recommend them
Your thankful customer
Roger Schmitz (dated 5.12.2018), translated
Thanks for the prompt shipment! That was fast.
I tested the soles today in the garden. I turned them on and left the house with cold feet. Within just a short time my feet were warm without me having to work for it. They did not overheat and the subjective feeling was very pleasant.
Thus, the first test was successful. I am glad, because I really had cold feet frequently in winter. It was especially bad when I was mountain biking. That will be the next test.
Stefan Wessels (dated 24.11.2018), translated
Dear Mr Nowak,
thank you for the fast shipment.(on 19.11.they left ; I received them on 21.11.) We charged the soles immediately and tested them. FANTASTIC. I can only recommend them.
Of course you can publish it. The soles were a birthday present for my wife. She is so thrilled and of course advertised them all over among her riding colleagues, as women do suffer permanently cold feet ;-).
Michael S., translated
"I bought a pair of Thermo Soles only some weeks ago at Pro Idee and I am very satisfied. No cold feet anymore! What annoys me now, however, is that I paid 199 Eur at Pro Idee. This is not your fault, of course, and I wish you all the best for your Webshop!"
Sylvia B., translated
"I bought a similar product for my ski boots already some years ago, but this product has batteries connected with a cable outside of the ski boot. Quite complicated, but the soles work and I do not feel cold anymore. Those soles are not suitable for normal shoes, however, and therefore I bought your Thermo Soles and they really fit in every shoe. Great product!"
Michael M., translated
"I have used your Thermo Soles already for 3 months and before that, I have always had the problem with cold and frozen toes when skiing. This was no fun at all and the après-ski has become longer and longer. With your Thermo Soles the problem has been solved. First I expected that I will feel the heat in my feet really strong but this was not the case. Then I realized that this would not make sense. Anyway I do not feel cold in my toes anymore and the temperature is automatically adjusted and the heat is pretty even. Now I have to find another reason for my après-ski!"
And now some customer reviews from our American partner who sells the same Thermo Soles in the USA:
Adam Howard, Editor, Backcountry, translated
Got cold feet? Perhaps, like I have, a history of frostbit- ten piggies from long days in the mountains? For about a hundred bucks, you can get a pair of Thermosoles, the first battery-powered, heated foot bed that weighs about the same as a cork orthotic. Unlike Hotronics, which feature heat elements attached to a rather bulky, boot-mounted battery, Thermosoles charge like your cell phone: Plug the foot beds in for a few hours, and when you're ready to ski, unplug; turn them on via a tiny switch in the back; slip them into your boot liner and go. There is no heat adjustment, but I found the heat was pretty even, and worked well for at least four hours. (The manufac- turer claims the batteries can last up to eight hours.) They're supple enough to work well in a telemark boot, but don't provide near the support of your classic, cork, custom footbed. To wit, you can't crank them up to broil, like you might with Hotronics. Given my history with frostbite, I'll probably use Thermosoles on multi-hour tours when it's 10° F or colder. Warmer than that? I'll stick to my cork foot beds for support, comfort, and control.
Brian P., translated
"Only once did my Dad have to tell me about these before I wanted to try them for myself. My feet have always gotten cold in the snow and just when it's cold out. The price was right. Great product!"
Sam Elkin, translated
"I can go all day and still feel like I just stepped outside. Nice and warm! They were a present from my wife but we just got a second pair because she was borrowing mine all the time. Good purchase price too. Fast delivery."
Debbie Aarons, translated
"Wow-- I was amazed at how comfortable they were. It's not that my feet were hot. Instead my feet just felt comfortable. And I work outside with kids so when it's cold I need to be able to stay warm without getting sweaty. I just bought a second pair to keep at work. THANK YOU VERSEO!!!"
P.A. Irene, translated
"I am one U.S. Forest Ranger in southern Montana who loves the Thermo Sole shoe inserts. My son in law saw them on TV and got them for me."
Matthew M Donovan, translated
"...I tried them with a bit of reservation because I had used something similar and they got soggy and sort of wet after a few hours of use. :( Well, I haven't been disappointed yet with these Thermo Soles.I am active guy so I use these about 40-50 hours a week in the winter. If I charge them at night they are ready for me in the morning. They don't get my socks soggy and they actually keep my shoes smelling better. (Don't know how that works?!!) I recommend these to everyone on my work crew. I think some guys have bought them and like them already."
Order Thermo Soles!
Shipping methods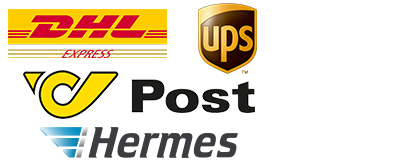 Payment methods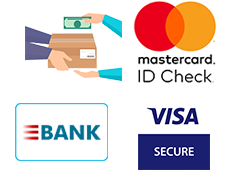 Advantages
best price guarantee
Purchase directly from the manufacturer
Mail order company since 2007
2 years warranty
Free shipping from € 165,00
Positive customer reviews
Fast service in case of customer enquiries
Tested quality
Certified Security
High data protection